You will have access to the combined knowledge and expertise of all our clinicians. Our attitude is to work together for the benefit of the client, who is the central focus of the clinic. After all, 2 heads working together are better than 1.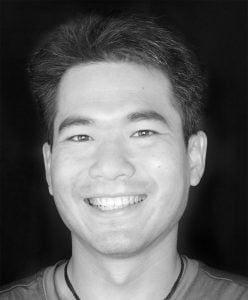 YEWJIN TAN
CONSULTANCY HOUSE CLINIC DIRECTOR
OSTEOPATH
An early experience with a traditional Chinese medicine healer sparked an interest in health care and injury management. Physiotherapy was a natural choice as a stepping stone toward learning about the human body and its intricacies. My experiences in both Eastern and Western health philosophies, has allowed me to look at problems from a variety of different angles. Also my previous training as an Engineer has provided me with an ability to systematically analyse problems and come up with a solution. These beliefs and approaches are what I can offer to the patients under my care.
Qualifications: B. Eng (Chem) B. Physio PostGradDip SportsMed PostGradCert Acup Masters Osteopathy Other skills: Traditional chinese massage (TuiNa) Pilates instructor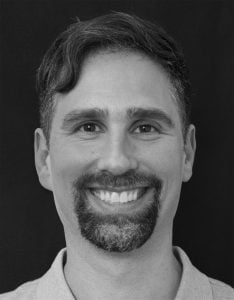 Matthew Onarheim-Smith
OSTEOPATH
I am, dare I say it, a movement and body geek. It's a life-long obsession. To help me help you, should you need me, I have trained as an Osteopath, a pilates teacher and as a dance and movement educator and have been lucky enough to have taught and performed all around the world.
I studied Osteopathy at both the British School of Osteopathy and at Unitec in NZ. I love the synergy between Osteopathy and movement education. My movement interests are wide and include calisthenics, free movement, running, climbing, gymnastics, weight training, acro-balance, yoga, martial arts and dance in all its forms.
In 2018, I was awarded an Arts fellowship at the University of Otago as the recipient of the Caroline Plummer fellowship in community dance. My projects looked at movement across the lifespan. I collaborated with Age Concern Otago to develop a new movement class for older humans called "Aligned to Go".  I also created a movement class for fathers and babies for which I started the youtube channel "A moving Dad"
I'm from Dunedin so having got lost abroad it is great to be back home and to appreciate all I once took for granted
Qualifications: MOst, BAppSc(HB), DipContDance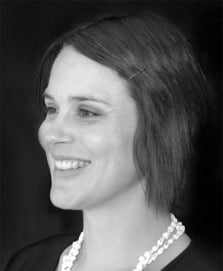 I have had an interest in the biomechanics of the human body from a young age. My numerous sporting injuries were treated by many manual therapists. I was always interested in their work, and realised early that Osteopathy was the path I wanted to follow. I grew up in Sydney, and graduated with a Masters of Osteopathy from the University of Western Sydney. After working with several excellent Osteopaths in Sydney, I moved to New Zealand in 2005. I spent 1 year working in Queenstown, where I was able to focus on acute injury treatment, followed by injury prevention treatment and rehabilitation. Since moving to Dunedin I have become interested in treating women during pregnancy and infants and children. Fortunately my patient base is varied so I am treating all kinds of pain and injury across a range of ages. My osteopathic approach is hands-on. I assess the structure and function of the body, and seek to improve its mobility with manipulation and soft tissue work.
Qualifications: Bachelor of Applied Science Masters of Osteopathy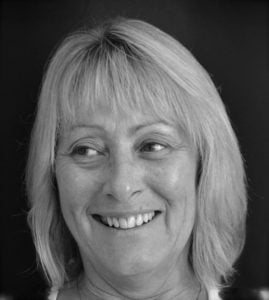 JUDY PARKINSON
PRACTICE MANAGER
I spent 19 years in the banking industry, 5yrs in Marketing, and 14yrs in Customer Services. I wanted to do something quite different, but still working with people. I have been with this clinic since 2008 and really enjoy the variety of work. Marching has been my interest from a very young age, and now I am involved with Leisure marching, which is for Fun Fitness and Friendship. We have 2 events a year one South Island the other Nationals, with over 1,000 ladies enjoying themselves. I adore spending time with my grandchildren. When my first grandson was born, I was allowed to stand beside the surgeon and help deliver him which was very special, especially since he was a caesarean birth. Shopping is a passion of mine especially for shoes, which has given me the nick name of Imelda Marcos.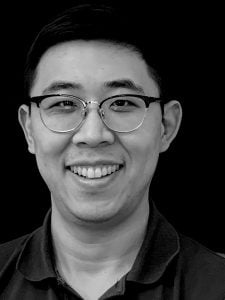 I graduated with a Bachelor of Physiotherapy from the University of Otago in 2015 and worked across various wards in Timaru Hospital where I consolidated my skills as a physiotherapist and developed an interest in vestibular rehabilitation.
In 2019, I moved back to Dunedin for a special lady (now my wife), and have been working in private practice since. I am passionate in what I do and have completed several post-graduate papers and am currently working towards my post-graduate diploma in Orthopaedic Manipulative Therapy. I believe in treating every client holistically, using a combination of hands-on skills and exercise therapy to restore functional movement patterns.
Outside of work, I enjoy tramping with family and friends as well as fishing. Or you might find me in the kitchen trying to whip up something special. I am also involved in several church ministries and am one of the two tenors in my church choir!
Qualifications: BPhty, PGCertPhty (Neurorehabilitation), Certificate of Proficiency (Occupational Health)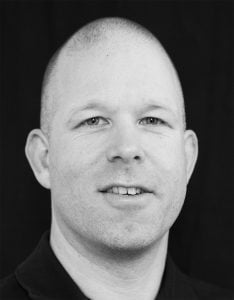 DANIEL SELA
PHYSIOTHERAPIST
I moved from Germany to Dunedin in 2006 after falling in love with New Zealand while travelling the South Island by bike. I graduated from the German Sports University in Cologne with a degree in exercise therapy before working as a rehabilitation exercise specialist in a big rehabilitation hospital. Here in Dunedin I worked as a personal trainer in gyms and in my own personal training studio as well as in tourism, and farming. Then I decided to take my passion for health and exercise a step further and added a Bachelor of Physiotherapy to my qualifications.
Outside of work I love to spend time with my partner, my step son and my little daughter. We love to go mountain biking around Dunedin or Central Otago. I frequently visit Germany to see my older daughter who now lives there.
My sporting background started in Gymnastics, quickly shifting to Judo with 7 years of age and later branching out to Mountain Biking, Rock Climbing, Kayaking and occasional Running.
Qualifications: BC Phty, Exercise Therapist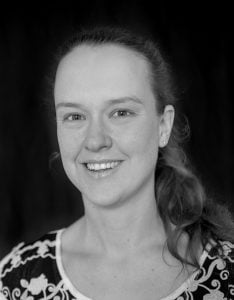 LEIGH EDWARDS
PHYSIOTHERAPIST
Originally a North Islander, I have been proud to call Dunedin home for the last 21 years.
I am a busy mum with 2 young children and a teenage step-son. Juggling the balance between work and family can be tricky at times, so doesn't leave me a lot of time to pursue hobbies outside of the home.
I am currently participating in a 'Marathon' of nappies, toilet training, teething and child-wrangling. This has sparked an interest in helping pregnant mums and new mums with keeping pain free and active.
Qualifications: B.Sc (Anatomy)B.Phty (Physiotherapy)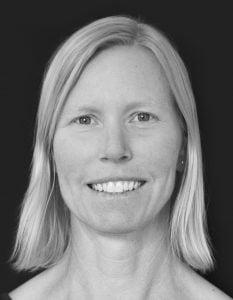 Carli Richter
PHYSIOTHERAPIST
Growing up in Canada and always involved in sport, from ice hockey to swimming, I had experience with physiotherapy since my teens.  After doing a BSc while playing varsity volleyball fulltime, I applied for physio school at UBC (Vancouver) then headed off for a short OE to Australia/NZ.  Plans changed once I spent time in NZ – loved the lifestyle, living close to nature, understated people – so ended up at physio school in Dunedin instead.
I love tramping, mountain biking and running up hills.  For the last 7 years we've been living in Little River, Banks Peninsula, where I had my own physio practice and loved teaching Pilates classes to the locals…and growing abundant food.  Now back in our home on the flanks of Mt Cargill, I am excited to reconnect with the community and all the amazing beaches, forests and birdlife…and coaching my daughter's volleyball team.
Qualifications: BSc (Kinesiology) UVIC, BPhyty Otago, Certificate in Organic Horticulture – BHU, Lincoln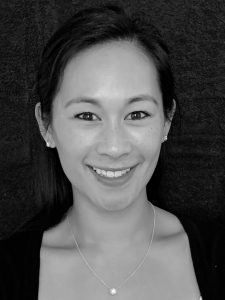 Sasha Williams
PHYSIOTHERAPIST
Originally from Dunedin I moved to the UK when I was 11 years old and spent 12 years overseas, but I knew one day I would hope to return to this remarkable city. I completed my Sport Science degree at the University of Edinburgh, and this gave me the opportunity to return to Dunedin at Otago PE School and HPSNZ. I met my now husband during this period and decided to stay! Since then, I spent some time as a personal trainer and then went on to train as a physiotherapist.
We have just moved back to Dunedin having spent 3 years in Wellington and loving being back!
I have a background in gymnastics and trampolining both competitively and in coaching but now enjoy running, visiting friends and family all over the country/world and spending time with my husband, 3 young girls and our wonderful Doberman Rocco (our true first baby!).
Qualifications: BHSc (physiotherapy)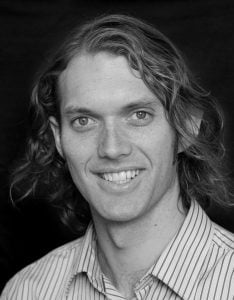 DAVID DANIELS
ACUPUNCTURIST
Spending 8 years growing up in Hong Kong, and having an acupuncturist mother, it's not a huge surprise I ended up an acupuncturist. Graduating from the New Zealand School of Acupuncture and Traditional Chinese Medicine in 2006, I opened a clinic in Raglan before moving to "the promised land", Dunedin, in 2008. With all I had in the boot of the car, dog on the passenger seat and surfboards on the roof, I drove South to start a life and new adventure in Dunedin – and what an adventure it has been. I've been massively blessed in my time here, it's here I met my beautiful wife, bought my first home (by the beach), enjoy working in an awesome clinic with gifted colleagues and great clients, love also being part of an awesome youth group at my local church, and am stoked I still surf most weeks…Gotta love Dunedin!
Qualifications: BHSc (Acupuncture) MNZRA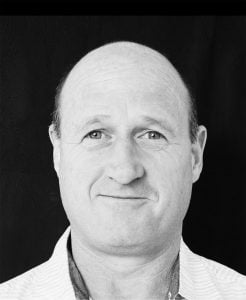 I studied acupuncture and Traditional Chinese Medicine at the New Zealand School of Acupuncture and Traditional Chinese Medicine (TCM), in Wellington. I graduated with a Bachelor degree in the Health Sciences for Acupuncture and TCM in 2014.
For most of my professional life I was involved in food in one form or another; as a baker when I left school, then completed an apprenticeship as a Patisserie Chef, then I went to the UK and worked in contract catering kitchens where I trained further as a pastry chef. Over the years I worked on the other side of the kitchen and became a chef.
After qualifying as an acupuncturist I worked on the cruise ship Britannia practising acupuncture. It was a fantastic experience working and earning money while visiting a new port every day, from Europe to Norway.
In my spare time I love to surf, going for nature walks, reading Sci Fi novels, cooking and watching movies.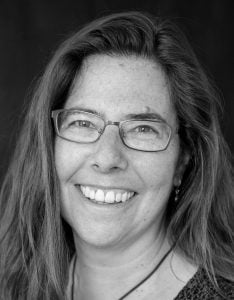 LAURA BRADBURN
ACUPUNCTURIST
I am a warm, loving person with a big laugh and I am happiest when helping people feel at ease in their bodies, even though sometimes mine gives me 'jip' too. (long story, feel free to ask). Originally from Chicago, I trained in Seattle, Washington and had my 2 children in Auckland, where I lived until quite recently. I have wanted to live in Dunedin since 2004 and am very happy to have finally made it here! I write fiction, play the clarinet, ride my bike and practice Zen meditation in my spare time. I am also a great lover of trees and plants, and am a voracious reader.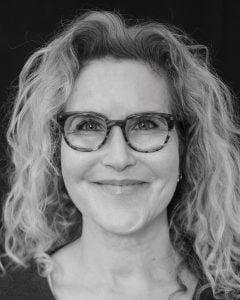 Ariane Saint Martin
MASSAGE THERAPIST
I'm a native of Southern California. I moved from Los Angeles to Dunedin in 2017 with my husband and two kids to have an adventure and raise our children in a kinder place.
I stumbled into massage therapy purely by accident over twenty years ago when I attended a fundraising event at Paramount Pictures. Somehow, I won a fully paid tuition to massage school that night. I had no plans to become a professional massage therapist (I was in my final year of a Ph.D. in Art History) but figured massage would be a fun skill to have, so I enrolled. The experience changed me and it changed my life. I have practised and continued to study hands-on therapies ever since. I am curious, a lifelong student and I love using what I learn to give clients pain-relief, stress-relief, greater ease of movement and comfort in their own skin.
In addition to Swedish and Deep Tissue Massage, I'm trained and experienced in massage for Cancer Patients as well as critically ill/ hospitalised adults and children. I have extensive experience working with Breast Cancer Patients in particular, having supported many patients throughout their treatment and reconstruction process.
A mother of two myself, I'm trained in Pregnancy Massage and I'm also a Certified Infant Massage Instructor. (Massage can be especially helpful for babies with sensory and digestive issues.)
Earlier in my career I worked with many musicians, computer coders, and anyone else who uses their hands to prevent and treat Repetitive Stress Injuries. I traveled the United States as a tour massage therapist with a rock show and I have worked on movie sets and festivals.
Qualifications: Certified Massage Therapist (CMT), Certified Infant Massage Instructor (CIMI), Manual Lymph Drainage and Post Surgical Massage Certification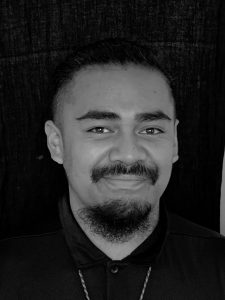 Whakatau Roy
MASSAGE THERAPIST
I was born in Auckland and raised in the South Island. I am a third-generation painter and have been a painter for the past 9 years. The nature of the job often caused injuries to my lower back, neck and shoulders. I was constantly wrecking my body and I decided I needed to work on healing it. This journey led me to realize that I liked to help others in their journey of wellness. When I was met with the offer to become a massage therapist, I knew this was a perfect opportunity in achieving my goal to help others. So, I studied at the Otago Polytechnic and received a diploma in wellness and relaxation massage.
I enjoy spending time with friends, whanau and my German Shepherd Korra. I love heading out on road trips any chance I get and walking in nature makes me feel at home.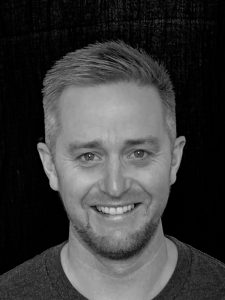 Nick Garraway
MASSAGE THERAPIST
After many years involved in a number of industries as a musician, tradesman, hospitality worker and divemaster, along with my own experience with physios, chiropractors and massage therapists to manage my own pain, I came back to my hometown of Dunedin to pursue my interest in massage therapy.
My family has a history of massage practitioners and my passion and inspiration for massage stems from my Grandfather. My focus within massage is addressing chronic pain, stress management and injury in the workplace, and managing the stresses of modern day living in a holistic manner.
I strongly believe that massage therapy can provide vital psychological and physiological benefits for all and have a positive effect on a person's well-being. Using massage to address chronic conditions and injuries to reduce pain and improve quality of life is an important part of my work. I enjoy all areas of massage and offer a wide variety skill set specializing in Trigger point release & Remedial massage.
I offer Sports Maintenance, Pre & Post event massage, Myofascial release, Swedish, and Therapeutic Massage.
I look forward to working with you to help live pain free!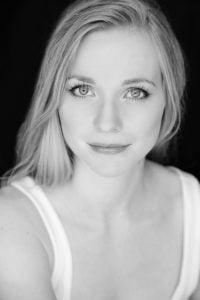 Benedikte Onarheim-Smith
PILATES INSTRUCTOR
Benedikte Onarheim-Smith (Bene) came to New Zealand in 2015 because of a guy. The man was Matthew Onarheim-Smith, who also works at Consultancy House. They met in Oslo, Norway, where Bene is from. Matt proposed to Bene on stage (they are also Award Winning dancers and dance-makers) They got married at Waiheke Island in 2016 and now have two little boys together.
They started their NZ adventure in Auckland and came to Dunedin at the end of 2017. Matthew grew up here and his parents still live here. Bene is one out of two Norwegians in Dunedin, so she takes her job as a Norwegian teacher to her boys very seriously. She only speaks Norwegian to them (so Matt is also forced to learn).
Before she decided to only be a Pilates Instructor and Dancer, she worked as a Wine Rep. She is still passionate about wine but don't ask her any questions, since she has forgotten most of it (couldn't drink for the past 3 years due to pregnancies). She also gained 35 kg + when pregnant and lost it all in a year. So, she knows how it is to weigh a bit more, which taught her a lot!
Bene likes to find ways to train during her week that is practical. If you see a woman on a bike with a baby on her back, it might be her. She also likes to "prun" (pram + run).
Qualifications: Certified Pilates Instructor, BA Modern and Contemporary Dance, TRX Instructor
Dunedin Osteopathic Clinic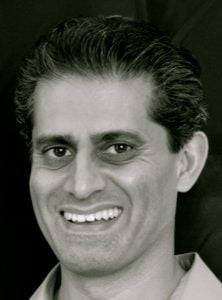 NEIL PATEL
DUNEDIN OSTEOPATHIC CLINIC
OSTEOPATH
I founded the clinic in 1999, moving onto the 5th floor at Consultancy house. At the time it was just me and one room, with my friend David at reception. The first patients included most of the Otago/All black team, often treated in my front room at home.
In the UK I had specialized since 1987 in sports injuries, pregnancy, children, and work related issues, musicians and even horses!
At the time Neki my brother, a chiropractor in Queenstown convinced me Dunedin was the place to be and arranged for Josh Kronfield to meet us at the airport. Krusher helped find us a home, furniture and even how to use our log burner! My wife Kathy Jean is from the US so it was all very new. We were both surprised at how friendly and welcoming people were in Dunedin. Everyone loved to have a good "yarn", unlike London!
Last 20 years life has been a balancing act between the clinic, raising 6 children and lots of travel.   In the Caribbean I was involved in commercial dive ventures (Bahamas/Dominican Republic) so still have a keen interest in anything to do with the ocean.
Qualifications: D.O.(UK) M.N.Z.R.O.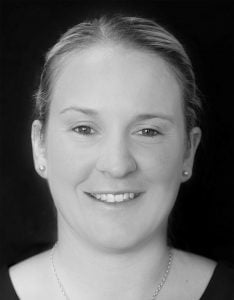 I grew up in rural Central Otago on farms enjoying everything the outdoors has to offer.
I have been a competitive horse rider since a young age and enjoy both the English and western disciplines'.  Other sports and interests include netball, trail running, fishing, diving and travelling.
I have a passion for farming and the rural community.  My masters research looked at how farmers could be assisted in maintaining their physical health.
Qualifications: B.Apps.Sc (H.B.) Masters Osteopathy
Read more about Kelly's work history here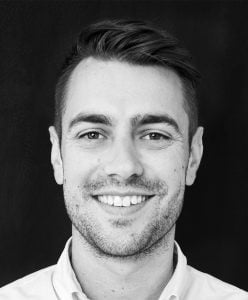 HAMISH VODANE
CHIROPRACTOR
I originally grew up in Hamilton.
Both my father and grandfather were Chiropractors and from experiencing it as a young age I was drawn to the lifestyle it brought. I studied at the New Zealand College of Chiropractic in Auckland and after qualifying I moved to Australia to work in Mackay. After a couple of years working in Australia I moved to Dunedin and haven't looked back.
My sporting back ground is Hockey, Running, Cycling and Skiing but now days I spend more time running around the hills of Dunedin and socially competing in different multi sporting events.
Qualifications:  Dip.App.Sci, B.Chiro, PGDipSEM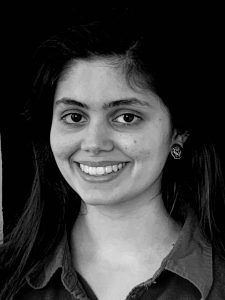 JOYAMMI PATEL
MASSAGE THERAPIST
Growing up in a household where osteopathic treatment was fairly common, manual therapy has always been a familiar interest. After a knee injury in my teens, I personally began to see the benefit of massage and healthy living which spurred me to do the massage diploma at Otago Polytechnic.
Following polytech, I was given the opportunity to work with some amazing therapists who taught me practical hands-on skills while also inspiring me to continually learn so I can better help those in my community.
I've worked with the All Blacks and enjoy the quick pace of sports massage but also the detail that goes into trigger point work.
Being an animal and nature lover, I grew up with a lot of pets, from chickens to lizards. I currently have a dog named Lottie who has learned how to beg for a massage when she's feeling a bit tense!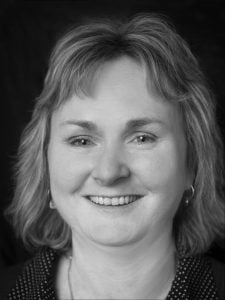 SHARRON MCLENNAN
RECEPTIONIST
I joined Consultancy House Clinic in May 2016, after working at Dunedin Public Hospital for 15 years.
My husband and I just love spending time with our grand-children, playing board games and going on adventure walks. I thoroughly enjoy creating cards/crafts for gifts, and walking looking at gardens on the way. As often as possible we take off in our caravan to spend time with our friends.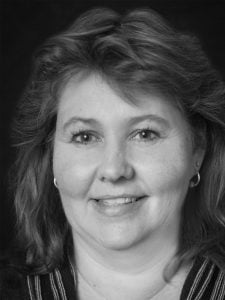 LISA BARCLAY
RECEPTIONIST
My family and I love to spend time in Central Otago where I have gone for holidays most of my life.
Shopping is a passion of mine especially when it comes to shoes, (a girl can never have too many pairs of shoes). When time permits I really enjoy being able to get into my scrapbooking and card making.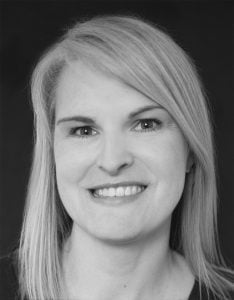 SONYA MCEWAN
RECEPTIONIST
I have a son, 2 fur babies, a cat and a dog. We love going paddle boarding, including the dog!! Each year we do something out of the norm, like white water rafting, skiing, water skiing, mountain biking, jet boating, bridge jumping and river surfing. (So much fun). I have also been sky diving (what a rush)!!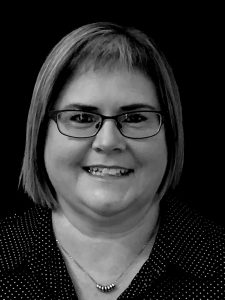 Tracey Sheridan
RECEPTIONIST
Dunedin born and breed, married with 3 boys who keep me on my toes. I enjoy walking my adorable Bichon and to the other extreme a large greyhound who gets on great with one another despite their size difference. Spending time with family and friends is always very precious and enjoyable.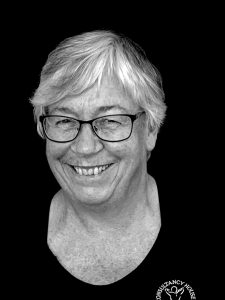 Shirley Martin
RECEPTIONIST
I'm new to a receptionist role but thoroughly enjoy working with the friendly team at Consultancy House Clinic.
My husband and I have added a beautiful young black lab to our family and so I spend much of my time interacting with her. She fits in well with our relaxed lifestyle of occasional caravan holidays, walking, bike riding and reading. Fishing is still problematic as she thinks all water is for her to retrieve objects from. She does allow me to pursue my passion for knitting – I always like to have some knitting on my needles.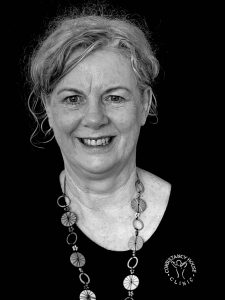 Julia Addington
RECEPTIONIST
I'm Julia. A little bit about me… Born in Timaru, have lived in Christchurch, Hawarden, Cromwell and
now Dunedin. Have been married to Chris since 1987, and we have a daughter, Sam, who is 25.
In my spare time I like to catch up with friends and family. Occasionally play golf, and I like to travel
overseas. Little known fact about me is that in 1990, Chris and I tandem biked across the States
starting at Golden Gate Bridge, San Francisco and finishing in Washington DC. I was a lot fitter,
younger and thinner back then!!!
I really love working as a Receptionist at Consultancy House. Very vibrant place and a great team.